Mercedes-Benz C216
Jump to navigation
Jump to search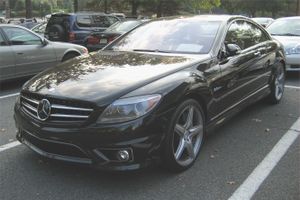 The Mercedes-Benz C216 is the new platform for the grand tourer Mercedes-Benz CL-Class. It will be replacing the C215 platform. The new platform was presented at the 2006 Mondial de l'Automobile. The first right-handed drive model presented at the 28th Bangkok International Motor Show.
The CL 63 debuted at the Paris Motor Show on September 13, 2006. It features a 6.2 liter AMG V8, the CL 63 AMG is rated at 386 kW (525 hp) and 630 Newton metres of peak torque, resulting in a 0-62 mph time of 4.5 seconds (according to Mercedes-Benz) and an electronically limited top speed of 155 mph (250 km/h).
As of 2009, Mercedes-Benz will only be offering the CL550 in 4Matic, as a strategy to increase sales in snowy regions. While all the systems are the same, the suspension has been degraded from ABC to Airmatic, as 4Matic is not compatible with ABC. The CL600, CL63 AMG, and CL65 AMG will remain the same rear-wheel drive variants.
External links